We are pleased to inform that JARA DRAPAŁA & PARTNERS has been awarded in "Adviser of the Year" category in "Infrastructure and Construction Diamonds" competition, which concluded during the 10th edition of "Polish Infrastructure & Construction" conference.
Prof. Przemysław Drapała accepted the award personally on behalf of JDP team.
We are honoured to be awarded in this prestigious competition, given the Members of the Jury and also other acknowledged, nominated Advisers.
We would like to thank the Jury – acknowledged and valued Experts, and also our Clients – Leaders from the construction and infrastructure sector, without whom we would have never achieved the success.
Thank you for your support and entrusting us with your legal matters.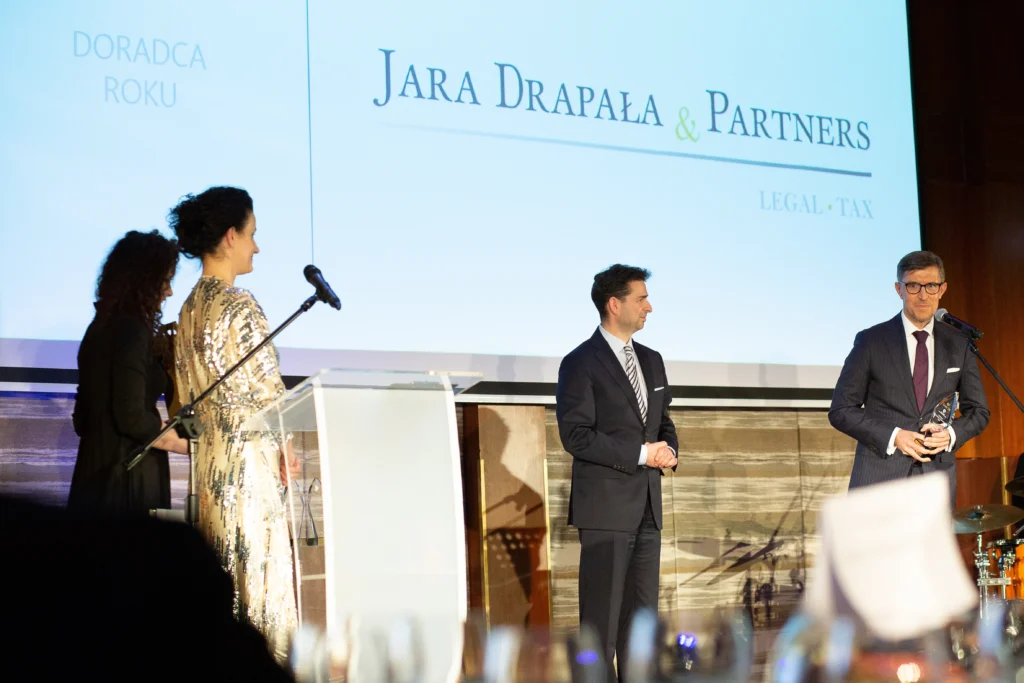 20.02.2019 Warszawa hotel Westin – Wręczenie nagród Diamenty Infrastruktury i Budownictwa 2019 fot. Rafal Siderski
---