We are delighted to announce that JARA DRAPAŁA & PARTNERS has been ranked by The Legal 500 EMEA 2018 as a Top Tier law firm for "Construction". Prof. Przemysław Drapała has been ranked as a Leading Individual in the same category.
The Law Firm has been also acclaimed as a Leading Firm for "Dispute Resolution" (4 Tier) and "Commercial, Corporate & M&A" (Other recommended Firms).
Lawyers of JARA DRAPAŁA & PARTNERS have been assessed by clients as 'skilled lawyers and top-drawer litigators', 'experts in construction litigation' who have 'broad industry knowledge and technical expertise'.
Prof. Przemysław Drapała, having nearly 20 years of experience, and Andrzej Sokołowski, meticulous and conscientious expert in analyzing evidence, stand out in the area of litigation:
Andrzej Sokołowski is 'an expert examiner', 'recognised authority' ; Przemysław Drapała has 'decades of experience'.
To find out more about this year's ranking see the following links:
http://www.legal500.com/c/poland/construction
http://www.legal500.com/c/poland/dispute-resolution
http://www.legal500.com/c/poland/commercial-corporate-and-manda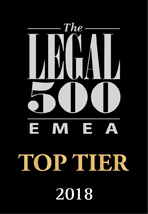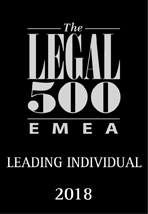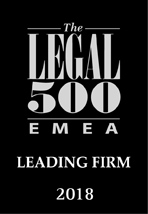 ---