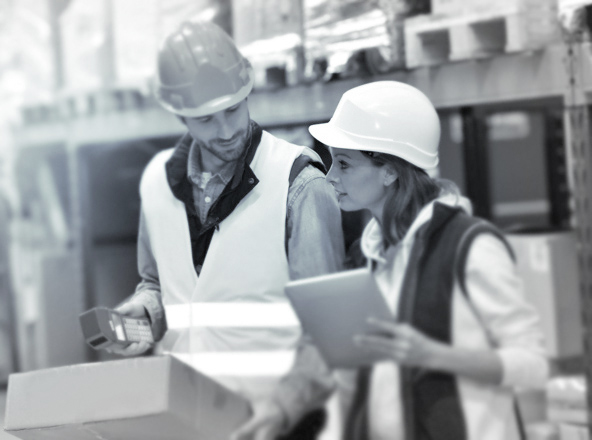 CONTACT
Labour law
We support our clients with respect to individual and collective labour law matters, both domestic and cross-border ones.
We regularly advice HR departments and managerial staff, help clients choose an appropriate form of cooperation with employees, draft necessary employment documents, regulations and internal policies, as well as develop effective salary and incentive schemes. A close cooperation between lawyers specialising in various areas, in particular data protection, and tax advisors allows us to offer optimised solutions, which take into consideration all aspects of the concerned parties' interests.
We also have experience in providing comprehensive assistance on transferring an entire or part of a work establishment to a new employer, including complex transactions of purchasing or selling enterprises.
We support our clients in crisis situations, such as mobbing and discrimination cases, consultations with trade unions and employees' representatives as well as employment restructuring.
Our expertise also includes legal advice to employers on layoff procedures (including the collective redundancies procedure), developing strategies for out-of-court dispute resolution, participation in negotiations and representing employers before court tribunals where an agreement cannot be reached.
Our clients appreciate in particular:
Support – in negotiating the terms of labour and remuneration in connection with conclusion and termination of employment contracts on the part of the company and on the part of management staff;
Strategic legal support in preparing and conducting the transfer of an employment establishment to a new employer and in the case of collective redundancies;
Experience based on which satisfactory motivational programmes can be devised, intended for management staff and key employees;
The standard templates we have devised for employment contracts and co-operation contracts, agreements on use of company cars, employment by-laws and remuneration by-laws;
Legal due diligence reviews relating to labour law and optimisation solutions offered on that basis with respect to employee matters in connection with purchase and sale of business enterprises;
Providing support for parties to employment contracts in search of alternative dispute resolution with regard to employment disputes;
Support in negotiating and signing contracts with temporary work agencies and in creating mixed employment systems (own employees and employee leasing).
See a list of our clients