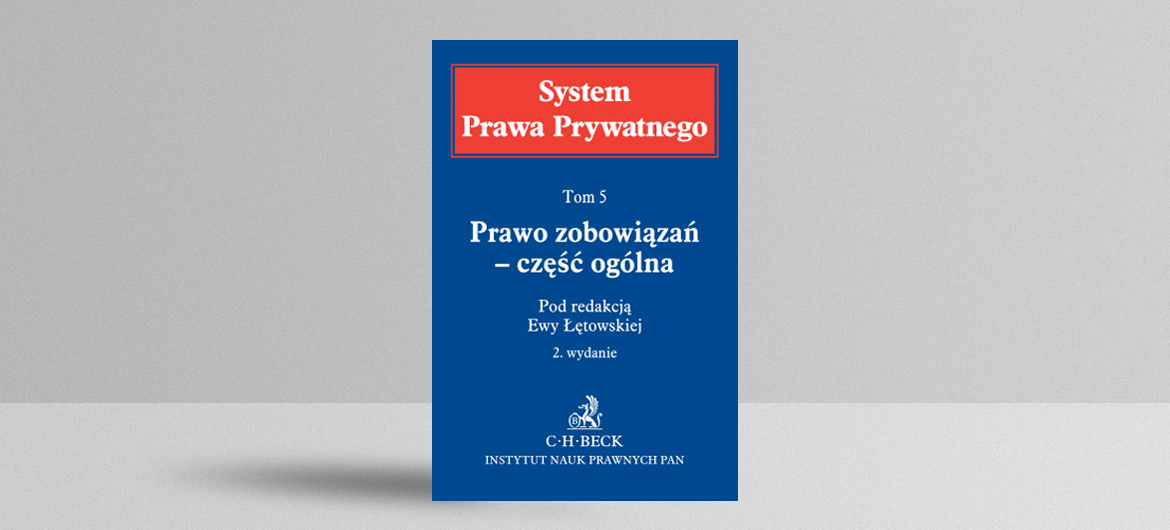 Private Law System, Volume 5, Obligations Law, edited: E. Łętowska
Volume 5 covers the general part of the obligation law. The publication has been extended by new literature, current legal status and jurisprudence, as well as new opinions and analyses of the presented issues. It deals with obligations arising upon conclusion of contracts, contracts referring to third parties and additional contractual stipulations. Moreover, issues regarding the obligation under the civil law, obligation structure (concept, obligation entity, rights and obligations of the parties, debtor's liability and variability of the obligation's content), performances and the number of debtors and creditors have been analysed. The publication is addressed mainly to attorneys, legal counsels, notaries and judges as well as legal trainees and law students.
DETAILS
Among Authors: Przemysław Drapała
Publisher: C.H. Beck
Series: Private Law System
Year of publication: 2012, 2nd ed.