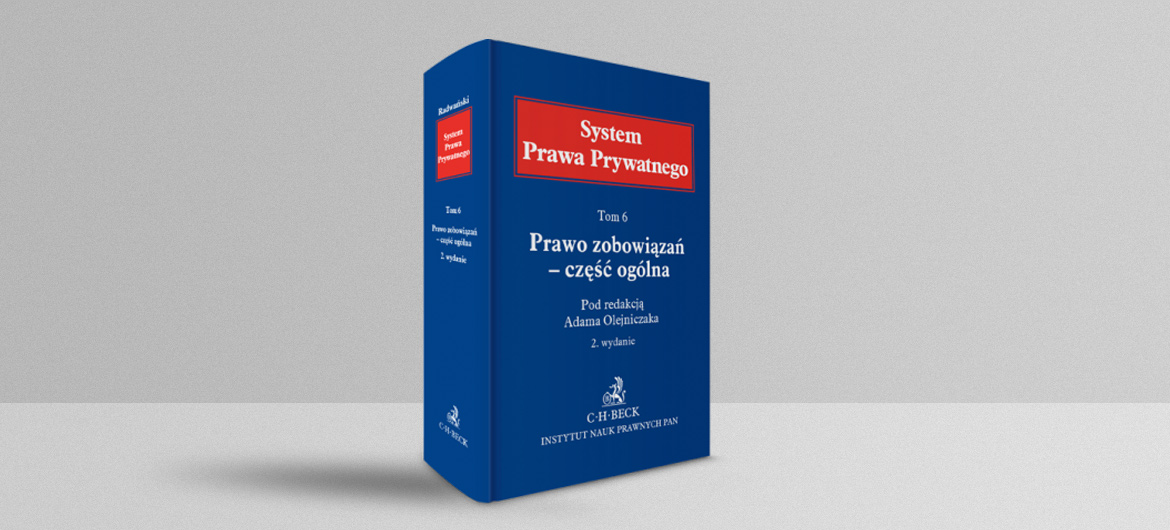 Private Law System, Volume 6, Obligations Law – General Part, edited by: A. Olejniczak
Volume 6 covers in more detail the issues of the obligation law presented in volume 5. The second edition of the volume refers to the current literature and jurisprudence. The publication comprehensively treats of issues regarding the obligation law which were previously presented in two separate publications (in the volume and the supplement) as well as EU regulations (in addition to domestic regulations). Moreover, it contains reference to solutions used in other countries and presents possible legislative solutions for the future. The publication is addressed mainly to attorneys, legal counsels, notaries and judges as well as legal trainees and law students.
DETAILS
Among Authors: Przemysław Drapała
Publisher: C.H. Beck
Series: Private Law System
Year of publication: 2014, 2nd. ed.