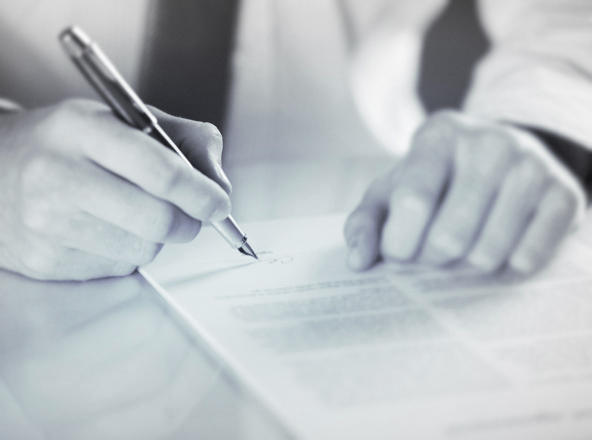 CONTACT
Contracts (Commercial)
When providing support for our clients' business operations, we draft contract templates for clients to use on multiple occasions, including general terms of contracts. We draft contracts for unique transactions which need to be regulated in a comprehensive way. We review draft contracts received by our clients from their business partners, to ensure that their business plans are realised safely. We analyse contracts in terms of both commercial and tax aspects. We also consider elements of personal data protection.
Clients who conduct joint ventures with their business partners receive comprehensive legal and tax advice meeting their expectations, which encompasses:
Preparing a long-term legal and tax strategy, covering the entire process of performance of the project, in particular ensuring a safe exit from the investment;
Reviewing and adapting the necessary contractual and corporate documentation, which includes a joint venture agreement (shareholders agreement), articles of association, management board and supervisory Board regulations, and regulations of the general meeting of shareholders;
Monitoring correct performance of a contract and preventing conflicts arising between joint venture participants;
Preparing legal opinions to support arguments in conducted settlement negotiations, court proceedings, and corporate disputes.
In day-to-day business operations, we support our clients by:
Preparing contractual solutions for the purposes of individual transactions;
Drafting standard contract templates;
Compiling general terms for contracts used extensively in business activities;
Providing support in negotiations aimed at signing a contract;
Tax support in interpretation of contractual clauses and in correct performance of tax liabilities under signed contracts and agreements;
Support in locating and implementing optimal legal and tax solutions in cases in which a contract is not performed correctly.
See a list of our clients